WHY WE STARTED CENTERING ONALASKA
As most people know city budgets don't always cover the needs of the city and the elements that make it attractive to potential residents and businesses.
This organization saw a gap that needed to be filled.  It started with a few, as in 10,000 daffodils, being planted on Hwy XCS to add a visual element to
this stretch of road.  Things progressed from there!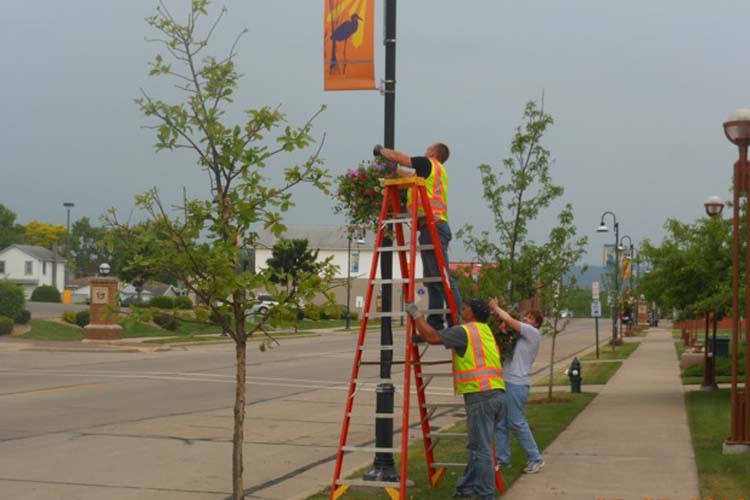 Projects
10,000 Daffodils Project

Urban Forestry flower gardens

Annual hanging flower baskets

Seasonal banners

Harvest decorations

Annual holiday garlands, wreaths and lighting
Pride in Transforming Lives Together
As we met over the years, did fundraising to support our efforts we realized an even greater need.  With that we established Centering Onalaska Scholarship for the Arts: Dishin' Art project and Concert in the Yard.
Because we are independent group, we are able to support innovative projects that wouldn't normally be funded through the City of Onalaska.
Best of all, 100% of the donated funds go to the chosen cause.
With your help we can achieve so much more
Our vision is simple: to promote the City of Onalaska.
Together with your involvement, we can make a huge difference to the residents, businesses and schools in the City of Onalaska.
We are proud to be involved. We hope you will be too.